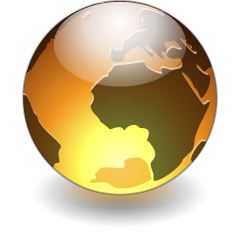 Ancient Brain
Code. Play. Teach. Learn. Research. Demo.
ancientbrain.com
Free courses in Dublin on JavaScript on Ancient Brain
Ancient Brain announces free half-day courses in JavaScript programming on Ancient Brain, to be held in Dublin City University.
Aimed at teachers of coding to young people. Free course for teachers and adult leaders.
Ancient Brain is suitable for teaching programming to young people in schools and clubs.
Ancient Brain supports JavaScript worlds with 2D and 3D graphics, mobile, touch and mouse interaction, camera motion, physics, lighting, shadows, custom textures, music, 3D models, teaching exercises, scoreboards, and more.

A half-day course. You only attend once.
Will be repeated on Friday afternoons at Dublin City University (DCU), Glasnevin, Dublin 9.
Taught by Ancient Brain founder Dr. Mark Humphrys, Assistant Professor at the School of Computing, DCU.

The course will show you how to code JavaScript worlds on the Ancient Brain site.
We do not assume any JavaScript knowledge.
We cannot learn all of JavaScript in half a day. But we will show you how basic JavaScript programming works on Ancient Brain, do some coding, answer questions, and give you all the reference material needed to take it further.
We will have PCs in the room with guest logins. Or bring your own device.
Dates
Fridays 2 pm to 5 pm. Next classes:
Fri 30 Nov 2018.
Fri 7 Dec 2018.
Fri 14 Dec 2018.
More TBA.
Location
DCU, Glasnevin.
The McNulty (L) building.
Note there are two front doors of the L building. It is the door furthest from The Helix.
Lab LG25, sharp right as you come in, stay on ground floor.
Confirm
You can just turn up, but it would be appreciated if you tell
classes@ancientbrain.com
which day you are coming.
Live streaming
There are plans to live stream these classes on the Web. Watch this space.